Help us give back to the global community. For each order you place, DatapointLabs will donate $5 to the charity of your choice from the list below. You will be contacted after your report is completed.

Improve the lives of our children:

Free the Children
Free The Children is the world's largest network of children helping children through education, with more than one million youth involved in our innovative education and development programs in 45 countries. Founded in 1995 by international child rights activist Craig Kielburger, Free The Children has a proven track record of success. The organization has received the World's Children's Prize for the Rights of the Child (also known as the Children's Nobel Prize), the Human Rights Award from the World Association of Non-Governmental Organizations, and has formed successful partnerships with leading school boards and Oprah's Angel Network.
www.freethechildren.com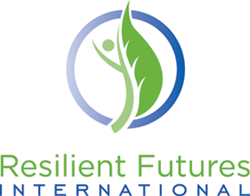 Encourage sustainable development:

Resilient Futures International
Resilient Futures International (RFI) is an international organization based out of Denver, CO whose mission is to empower individuals and communities in achieving social, environmental, and economic sustainability through the utilization of local knowledge and resources. Our goal is to create local independence and resiliency while preserving the integrity of culture and nature, thereby aiding in global sustainability. RFI addresses economic, social and environmental sustainability by implementing a wide range of projects including anything from educational services, to the promotion of health and food security, to supporting the creation of economically sustainable businesses.
www.resilientfuturesinternational.org
Contact: info@resilientfuturesinternational.org

Help domestic animals:

SPCA
The mission of the SPCA of Tompkins County is to protect companion animals. We are a no-kill shelter dedicated to preventing animal cruelty and overpopulation. We promote responsible pet stewardship by providing education, counseling and training to nurture and enhance the human-animal bond.
www.spcaonline.com/

Protect our environment:

Restore the Earth
The foundation works collaboratively to make a difference on a local and global level with multiple stakeholders, combining innovative design, outstanding resources, science, education and business strategies for the greater good. Our concentrated sustainability efforts focus on environmental conservation/ restoration, education and stewardship, nationally and internationally. The foundation has designed forestry models for renewable energy, biomass and carbon sequestration and EKO grown community nurseries to provide sustainably grown materials, green jobs and training.
www.restoretheearth.org
www.gulfsaversolutions.com
Note:
In times of crisis or natural disaster, all donations will be sent to the specific areas in need.