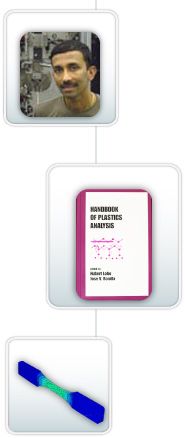 History
DatapointLabs was started in 1995 as Datapoint Testing Services, a testing laboratory committed to meeting the material property needs of plastics design engineers. Datapoint Testing Services became synonymous with on-time delivery of precision, design-quality material properties.
The company was rebranded as DatapointLabs in the new millenium
Founder
Mr. Hubert Lobo is a recognized leader in the understanding of non-linear material behavior, and how it impacts virtual product design. With >20 years of experience in this area, he brings valuable insights to the product development community in its efforts to design with modern day materials like plastics, rubber, foams and composites.
Mr. Lobo has a Masters degree in Engineering from Cornell University. He has authored numerous articles and books, including the Handbook of Plastics Analysis. In 2002, the Society of Plastics Engineers honored Mr. Lobo as one of its youngest Fellows, recognizing his pioneering work in quantification of material behavior for CAE.
Mission
The company is committed to the generation of precision material properties, delivered on time.
DatapointLabs Today
DatapointLabs today is a powerhouse in the support of the design and product development community. Testing over 1000 materials per year for a wide range of physical properties, the company is a center of excellence providing global support to industries engaged in CAE, new product development and R&D.